Hello dear readers,
First of all I want to wish everyone a very happy new year! I hope 2019 will be a great year for everyone.
I haven't posted anything on my blog in a very long time and I am really sorry for that.
This post will be a catch up of my 2018 and shows why I did not post any blog posts lately by highlighting my year.
[February 2018 – Current]
Launch of GamePoint Casino as part of GamePoint Bingo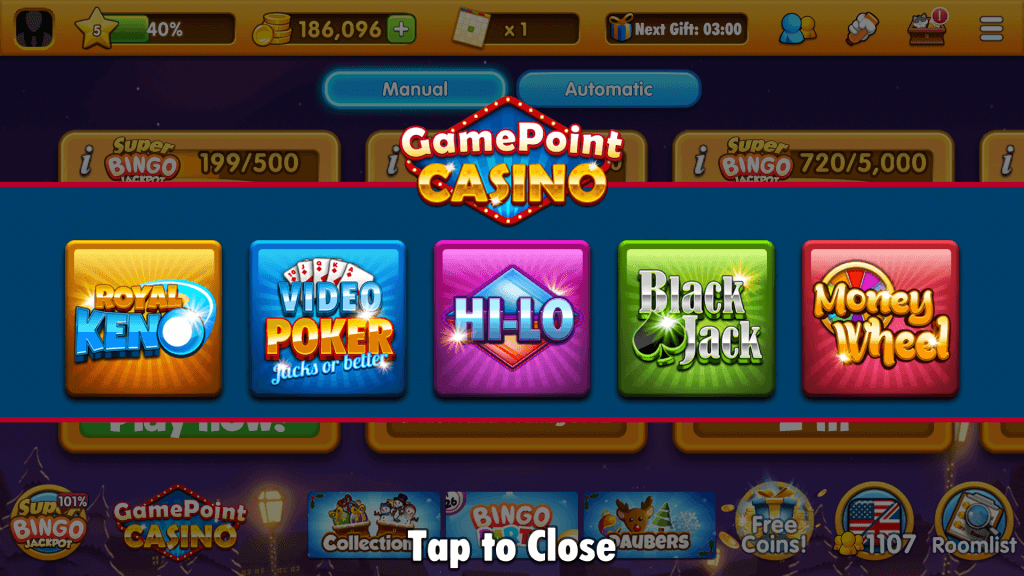 First big thing what happened to me was the launch of GamePoint Casino as part of my companies biggest game, GamePoint Bingo.
It was a great journey of something starting from prototyping, securing mathematics and trial and error. (I will definitely write a post about a more in depth of GamePoint Casino soon! ?)
I can not describe how proud I am to the team and myself for achieving this. I am especially really happy with the guidance of colleagues from Kiev, Ukraine who helped us a lot by making this happen.
I can still remember porting the first prototype towards the code architecture and system we are using. I could not make the porting happen without having guidance of what to do and what NOT to do.
After the launch of GamePoint Casino as part of GamePoint Bingo the long journey of maintenance, improving and prototyping started. So did we work on the launch of GamePoint Casino as part of GamePoint Bingo for WebGL which currently only playable is on Opera since our Gamepoint Bingo for web currently is still running in Flash. When the company has to upgrade the technology from Flash to WebGL, GamePoint Casino as part of GamePoint Bingo will be fully launched for web.
The most fun I had in this journey was improving our games. I really like to work on animations and improve game feelings. So did I get the opportunity to show my skills by adding win excitement effects. This included needing to adjust/improve systems to create a modular and flexible excitement settings. Graphical explanation will be posted soon!
[March 2018]
Blogging
4th of March I posted my very first blog with an in depth topic Circle and Spheres. For me personally I was really nervous posting it. I was dreaming of having an own blog to write about programming for years. Finally I started it of but afterwards I was bit scared again of choosing the right subjects (Will change that this year by just posting whatever comes up in my mind). All feedback I received in my email and Instagram direct messages really helped me a lot by gaining motivation. This motivation got me so far to start my biggest dream ever! I started taking motorcycle lessons and this took all of my spare time.
[March-June 2018]
Motorcylcling (#bikelife)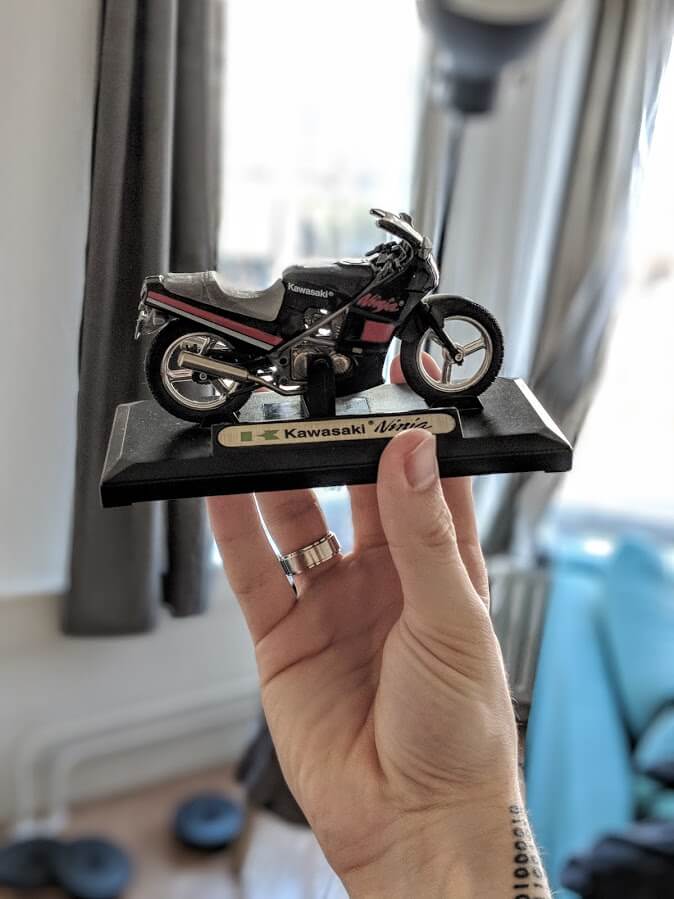 March 21st 2018 the day my life changed ?.
My grandmother always likes to tell me the story of when I was really young sitting on the back of her bicycle that I told her: (translated from Dutch to English) "When I am older and you have to walk around with a walking stick, I will take you anywhere with my motorcycle". My grandmother claims I was about 4 years old when I told her that. This was about the time I received this miniature Kawasaki ninja 250. Ever since I received this miniature motorcycle I have always dreamed of owning an Kawasaki ninja lime green starting of with a 250r after going to zx6r and after that going to zx10r(r).
I can not describe how I felt being on the motorcycle for my first official lesson. I did had some try out lessons when I was 18 years old but because of dutch relegations with different degrees of motorcycle licenses I never started getting my motorcycle license. I spared my motorcycle license money since I was 15 until 18 years old working in a supermarket and in summers working frying fries on the beach ?. Well.. it all payed off. I can say it is one of my best decisions I made to never use that money for anything else and always kept dreaming for this moment.
I am proud of myself I reached my motorcycle license without failing any of the three exams. In the Netherlands you have three exams you have to complete.
1. Theory exam, this exam is all about the rules on the roads.
2. AVB exam, this exam is all about control of the motorcycle. You have to prove you can drive slowly, use the breaks correctly, show you can use the maximum steering angles and being able to dodge objects on "high" speed.
3. When reached exam 1 and 2 you are allowed to take the exam on the roads. You have to ride around a neighborhood show you know all the rules and drive on the highway.
It is very common to fail some of these exams and there is nothing wrong with if you do fail any of them. You will have all the time to try again another day. I got the luck everything went right and I could finish all exams without failures.
I learned all my motorcycle skills from a great instructor Rail owner of driving school GUL. I really enjoyed my time around the driving school. Rail is an instructor who really takes time for his students and I can't appreciate it enough of how much trust he put in me with his motorcycles ?. For working people like me it is the perfect driving schools since he is giving lessons till 11pm what made it perfectly for me to combine work with driving lessons. I am still around sometimes just to be in the great atmosphere of the driving school and see/help other new motorcyclist. For more information visit www.rijschoolgul.nl (and GUL Instagram)
June 3, 2018 the day I bought my first very beautiful motorcycle. On may 14th I finished my final motorcycle exams and immediately I started to search for a Kawasaki Ninja 250r and even though they are quite rare in the Netherlands I had very quick contact with a potential seller of a Ninja 250r. I drove to the other half of the Netherlands and luckily drove back with my motorcycle!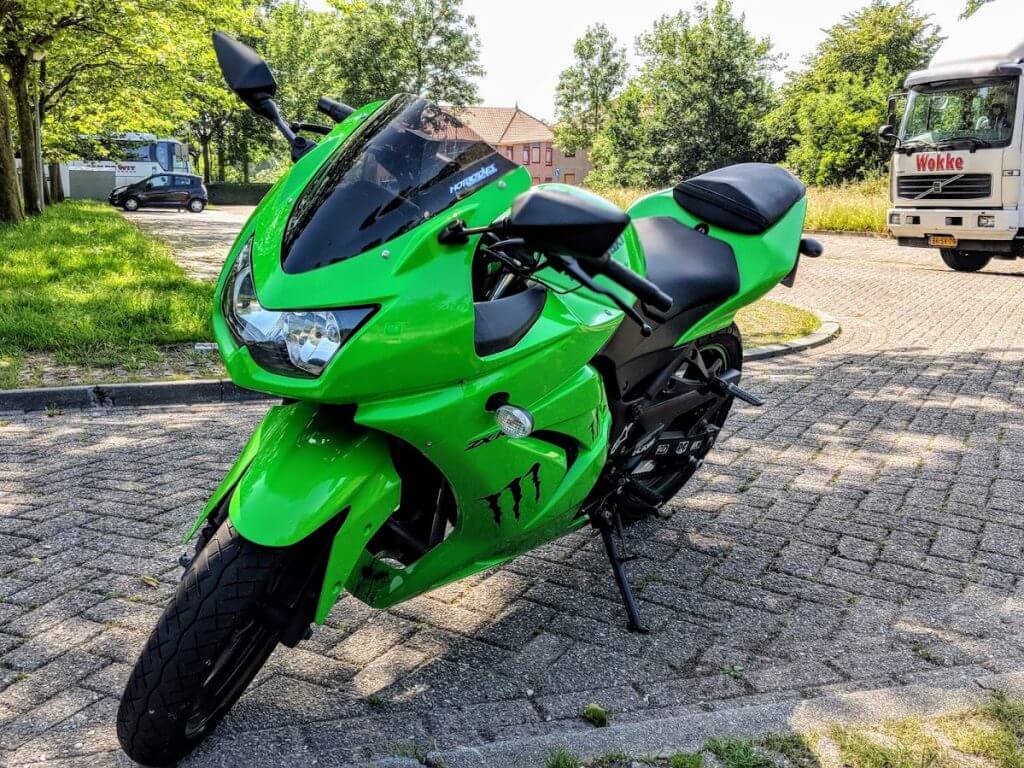 [May 2018]
Casual Connect Conference Europe 2018 (London)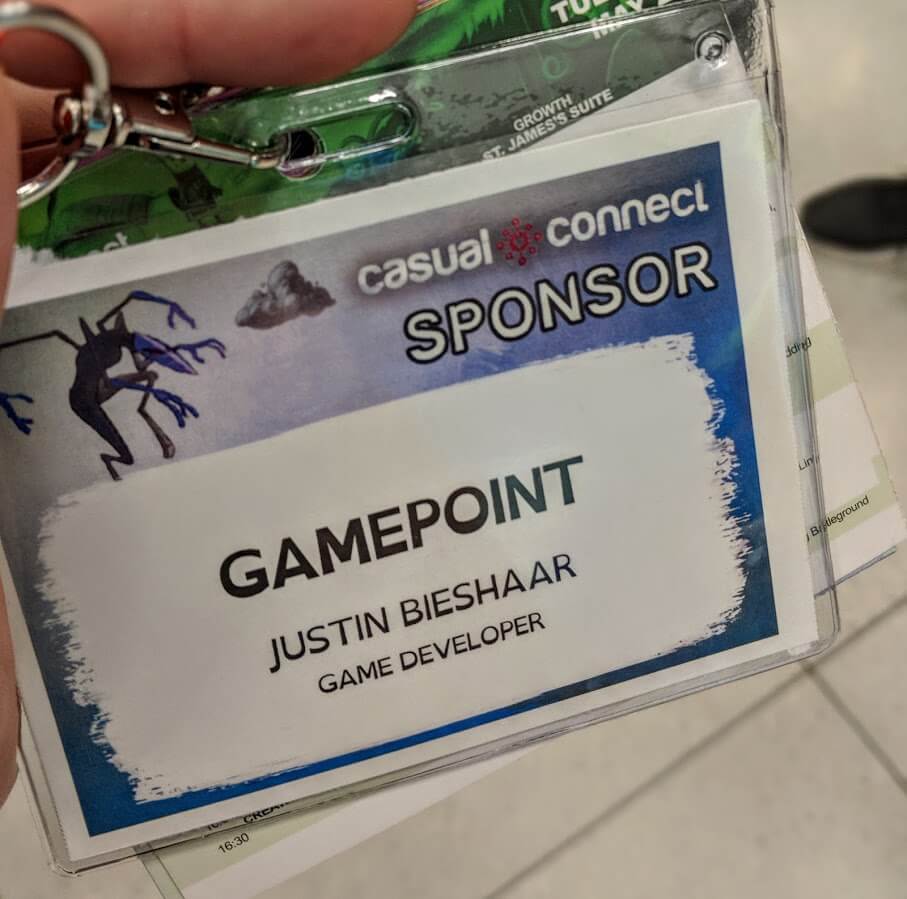 The last week of May I was attending Casual Connect Conference Europe in London. Not only was this my first trip to the UK this was also my first conference attending for a company. I have attended Casual Connect Conference Europe in Amsterdam 2016 and Casual Connect Conference Europe in Berlin 2017 as a student. So it was a little bit extra special to me to attend Casual Connect Conference as an employee since I only knew this conference from the sight of being a student and hoping to connect with a lot of people to expand my connections before going in the gaming industry.
I can tell there is a big difference being a student of being an employee attending Casual Connect Conference. Since I am part of a social casino company, my task was to gain as much information about social casino games as possible. I have listened to all social casino lectures and learned a lot. To this day I still use the term "as I have learned at Casual Connect" when discussing or explaining some things at work ?.
Also having a great time with my colleagues I had the opportunity since the last day was nothing about social casino to attend some personal preference lectures. So did I wake up early to attend the lecture "AI for games and AI for Gamers" from professor Richard Bartle. This lecture was a real eye opener to me for the future of programming and gaming. So can you use AI for rapid testing to see failures the compiler will not see ?.
Here the full lecture, I really recommend to see it also if you are not a programmer.
[November 2018 – Current]
GamePoint Casino Standalone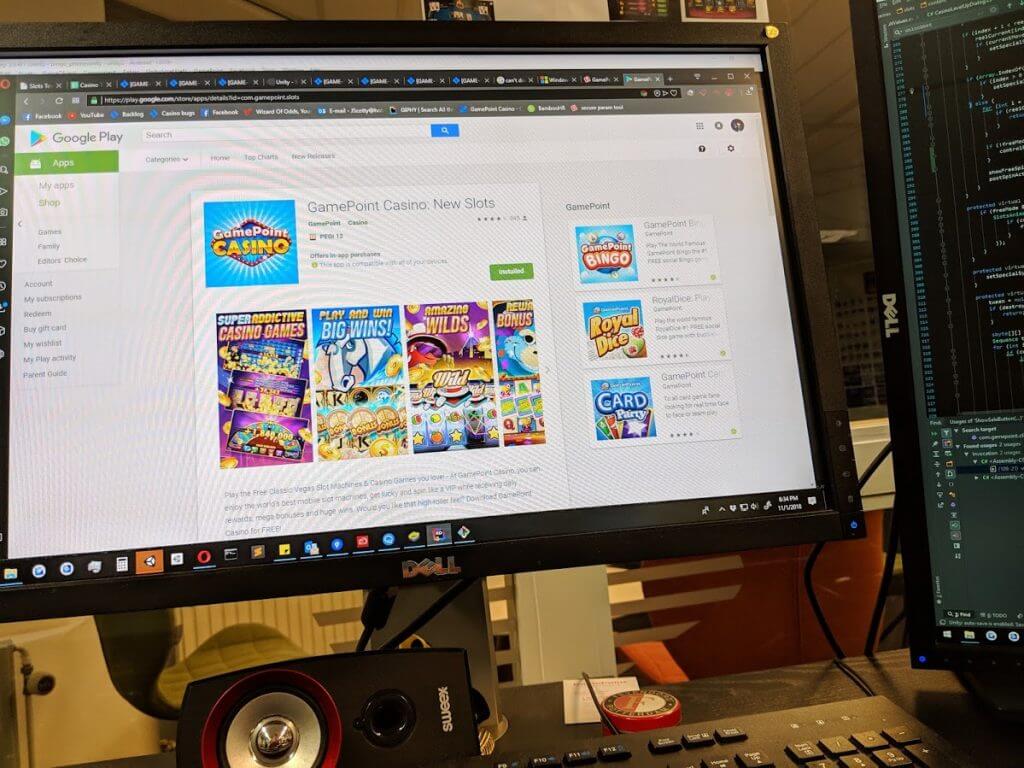 2018 couldn't end better for me than it did with the soft launch of GamePoint Casino. For me being part of GamePoint Casino from the very beginning. Being the first person writing the first lines of the first prototype made for this project I can not describe how proud I am we made it this far. Being able to start a year with the first launch within our biggest game GamePoint Bingo to ending with my first standalone game launch.
There are a lot of improvements to do and a lot of fun projects coming in the nearby future. Looking back at all the hard work, all the over hours, all the stress of reaching deadlines and all the fun of successful compiling ? I see a bright future 2019.
I can still remember getting the green light for the standalone application and all the good vibes immediately coming up in the team. Looking back at all the moments of fun and brain storms of how to create this standalone launch happen within time really makes me love my job.
I can write a lot about GamePoint Casino but will save it in a more in-depth post coming this month.
I want to thank everyone who made my year 2018 one of my best years so far ?. Can not wait for all good things coming up in 2019, all adventures which are up ahead, all great journeys to come and of course the rides on my motorcycle! ?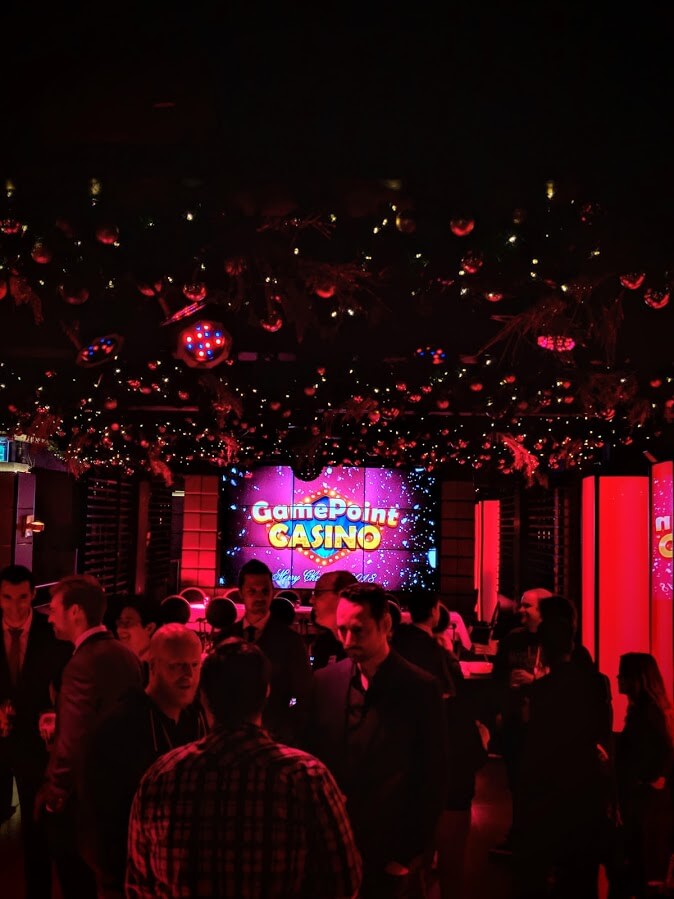 ** Want to keep up to date about everything related to work or bike? Follow me on Instagram: @justinbieshaar

Thank you very much for reading!
– Justin Scott.